Who we are
TukuToi is a registered LTD (TukuToi Company Limited) in the Socialist Republic of VietNam
Full Name: Công Ty Tnhh Tukutoi
Director: Schmid Beda
Address: 85 Hoàng Sa, Phường Đa Kao, Quận 1, Thành phố Hồ Chí Minh
Tax Number: 0317143575
Email: congtytnhh@tukutoi.com
The TukuToi story
In 2012, Beda Schmid, the director of TukuToi, left his home country Switzerland to find his purpose in the world. On a shoestring he traveled with different means to southamerica, where by end of 2014 he embarked on his journey in the tech world as employee of OnTheGoSystems (the makers of Toolset and WPML).
Fast forward to 2020, many travels and many hours of learning programming, helping customers building websites and debugging code, he decided it was time to become independent in the world of IT
TukuToi was born first as a simple logo and website, and later became a full fledged LTD, based in Vietnam.
Fun Facts
The word TukuToi is a Portmanteau word or in other words, a "blend" of Maori Language terms (New Zealand):
Tukutuku (Spiderweb) & Toi (Art).
Amongst other things, TukuToi created Minima X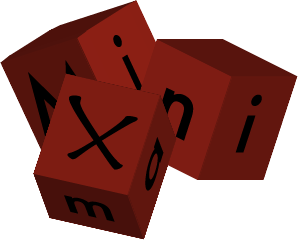 , the only still publicly available WordPress Theme fully integrated with Toolset Layouts Plugin in the entire WordPress community. Please let us know if you find evidence contradicting this 😀
TukuToi branded the concept of ToolWine, software built to work closely with Toolset, the famous Website Builder Plugin Suite by OnTheGoSystems.
Our Core Values
At TukuToi we have Core Values. Core Values are clearly stated principles about the organization's vision, mission, and principles.
Clean
Clean as in Clean Code, Clean Workspace, Clean Environment.
Writing clean code requires more time than jotting down a bunch of copy pasta, yet it rewards down the road as the code will be stable, maintainable, scalable and secure.
A clean workspace is the foundation to any quality work. It helps motivating, it encourages perfection and improves performance
A clean environment is not only the result of above, it is also a condition for the above to succeed. We all want to live, and we all want our children to continue living in a beautiful, hospitable world. At TukuToi we endorse minimalism, conscious engagement with the environment and wherever possible try to minimise consumerism.
Honest
Honest as in being Honest, expecting Honesty and promoting Honesty.
Honest means, we will not just accept any project. If we cannot do it, we will inform our clients and recommend someone who we think is better fitted for the project.
We expect the same honesty from our partners, and clients, which is why we do not start on a project until the requirements are not clearly defined.
We promote honesty wherever we interact, whether publicly or privately.
Hardworking
Hardworking as in committed, never giving up and going the extra mile.
With TukuToi you have a partner that understands and lives the traditional, old school workers principles in a modern world. For us, there is no such thing as "today I feel lazy" or "let's just do it the easy but not so good way".
We strive to produce real quality that lasts forever, aiming at perfection, and we are satisfied after a good, hard working day. Working smart and hardworking are not oxymorons. They go hand in hand. Hardworking does not mean being stubborn, or doing it the hard way. It means to commit 101% to a project, and stick with it until it can stand on its own feet. Whether it is rainy or sunny, if work calls, work calls.