Fix SEO issues for well-optimized page
If your website is not optimized, then it may not attract many visitors. You may end up losing your money and consistent hard work in the blink of an eye. You need SEO optimized websites to retain your existing visitors and sustainable business growth. Whether you want to increase your page visibility or gain more customers, SEO plays an important role.
SEO Issues and their Solutions
Your site can never rank properly if SEO issues go unresolved. Let's have a look at hurdles of Search Engine Optimization (SEO) and solutions to them.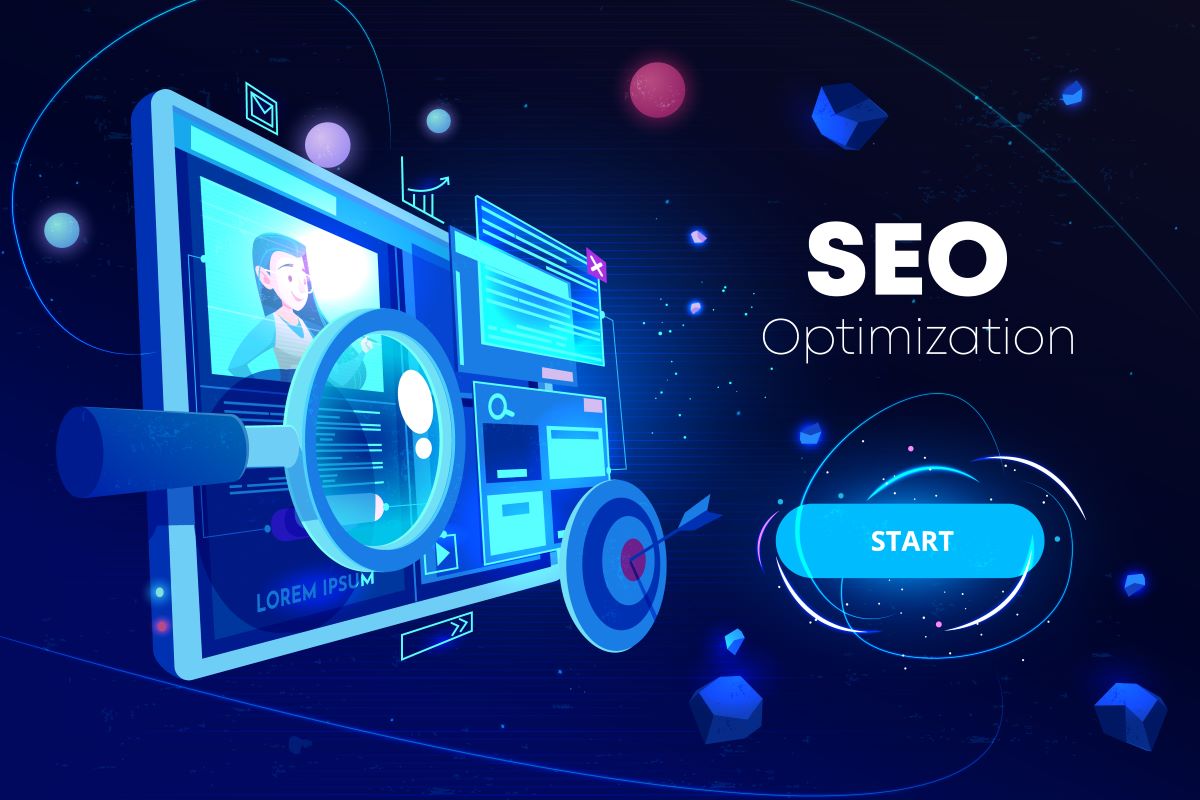 1. Performance of the Website
Performance, or in other words speed of your website is highly reflected in Search Engine Results Pages SERPs. If your website and its ranking slow down, this eventually decreases the number of crawlers sent by Google to your site. Isn't it horrible? This single-speed factor affects and controls your overall SEO and ranking.
We can resolve speed related problems by locating the speed issues with the performance measuring tool "Google PageSpeed Insights". This platform helps you to locate pages not perfectly optimized and suggesting improvements. Try to resolve each issue the Google Page Speed Insights tool finds, to resolve any speed related issue on your website. Making your website faster in general will improve SEO Ranking as well, especially since may/June 2021 when Google released the new update to the Algorithm which prefers high performant websites over slow websites in the search results
2. Broken Links
Having too many pages on site is not a bad thing. However, hundreds of pages with many broken links are alarming. If this is the case then most of your pages may not be crawled or indexed on Google. Visitors may perceive that your website prefers quantity instead of quality, and they get diverted to other pages. Thus, broken links on pages attract negative impressions, and you will lose your potential customers eventually.
To solve this Crawl Error, you can use "Google Search Console". This tool helps to identify pages with 404 Errors so that you may resolve them as soon as possible to avoid negative feedback. You can also fix this issue by regular site audit and replace broken links with new ones. Strong internal and external linking on your page proves that you have quality content for users. However, broken links undermine user experience and hinder your page to rank properly. So, look for any broken link on your website and replace it with the correct one.
3. Content Duplication
Google terms and conditions are rough and tough when it comes to duplicate content on your website. There are chances that Google may penalize you for copying the content of another website, probably better ranked than yours. If you are posting copied content on your website, you need to stop doing that, as it is dangerous for your website's health – and totally unethical to start with. Google's complex algorithm may also drop your ranking in SERPs. You will lose your money, and all your efforts will go in vain. It is crucial to write authentic, SEO Friendly Content.
To resolve this issue, check your content for plagiarism on Copyscape, Siteliner, or even Grammarly. So, fix this issue by using authentic content and configuring the Canonical Meta Tags properly (rel=canonical) in order to declare original pages.
4. Alt Tags Missing and Images Broken
Your site contains broken images, and/or its images have missing Alt tags? There are chances that the search engine is never going to index your website. To give your site SEO a boost, these two components are essential. Alt tags are the opportunity to enhance user experience and accessibility. In this way, your image will not only be optimized, but it drives more traffic to your site as well. Therefore, it is better to audit your site SEO regularly and monitor Alt tags and broken images.
5. Low Text–to-HTML Ratio
If there is a low text-to HTML ratio on your website, you will face many issues while doing on-page SEO. Your website slows down due to excessive codes, JavaScript, and some hidden texts. To fix this issue, it is better to remove unnecessary codes and create separate files for inline scripts.
While Text-to-HTML Ratio is not a ranking signal for Google, it is still better to keep a Text-to-HTML Ratio anywhere between 25-70% because search engines use this ratio indirectly, for example to determine the relevance of a certain content.
Here is a great article about Text-To-HTML (code) ratio, which helps to further understand the topic and resolve potential issues.
6. Title Tags
While fixing your page SEO, title tags can be a problem. There are three possibilities when it comes to title tags. These issues are missing tags, duplicate tags, and extensively long or short tags. You can rectify this error when you follow the format, Primary Keyword – Secondary Keyword | Name of Brand. Give a unique title tag to every page to further minimize any error source and granting unique content.
7. Long and "Messy" URL
Lengthy URLs are mostly not user-friendly and prove problematic sometimes. To fix this issue, use hyphens, lowercase letters, and keywords to compress the long URLs. Make sure that your page URL does not cross the limit of 70-characters.
8. Low Word Count
If your web page has limited and precise information, then Google may put it into the category of a website offering low-quality content. Research shows that if you have detailed, well-researched, and relevant content on your web pages, the higher the chances that it gets ranked. Make sure that you have added long-tail keywords, subheadings, and engaging content on your web page.
Also, read more in this very interesting article about how long a post should be, depending on what sector it is written for and what platform it targets
9. Meta Description Not Optimized
Have you ever noticed that your content on Google ends with three dots or ellipses? It means that either you have exceeded the word limit or pixel count. For better SEO optimization, it is necessary to edit and control pixels and optimize Meta descriptions. There is a whole article by SemRush about how to write a proper Meta Description which we highly recommend reading.
10. Yoast SEO
Yoast is a search engine optimization plug-in for WordPress. This tool is quite handy as it offers you internal linking and redirection opportunities. Yoast command allows you to choose featured and related keywords, and edit snippets. Moreover, you can check the readability score of your written content and get suggestions on title, tags and keyword density, etc.
If you are a Toolset User, ToolWine SEO a try – an add-on Plugin for Toolset produced by TukuToi, that leverages Toolset Custom Fields and Post Types to create powerful SEO meta tags, sitemaps, and more.
11. SEO Audit
SEO audit saves your time and energy as it highlights all the flaws in your website, making prominent changes. It allows you to regularly check on-page SEO and keep track of its health. You can use Google search console and Google PageSpeed Insights to audit the site by yourself. Hiring an expert is another option.
12. Visuals and Infographics
Last but not the least, your site visuals should be optimized enough to engage visitors for a longer duration. Infographics deliver your website information in a better way and users may like and share them on social media platforms which can increase traffic to your site.
Conclusion
Keeping in mind all the information mentioned above, it is suggested to work on your SEO details for better ranking. By boosting and optimising your website SEO, you can attract Google crawlers to your site to index it well.