SchenkMetall.ch
Type:
Customisations
,
Theme
,
Website
SchenkMetall.ch is the web presence of Schenk Metall Switzerland, a Company offering all kinds of Metal works (bending, pressing, rolling etc) in Bern, the Swiss Capital. The work done by TukuToi consists in a simple Custom Theme with several Customiser Settings for the client to control several aspects of their Website directly in the Customiser. The Theme was localised to be compatible with the WPML Plugin in order to translate the contents from German into French.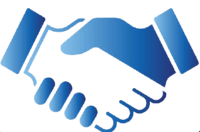 Your Project Next?
Do You Have a Great Idea for th next Project?
Is editing Source Code not Your Thing? Are you in a tight Time Schedule and need to deliver a fully scalable and safe solution fast to your Clients?
Maybe you want to incorporate the Software found on TukuToi unbranded and royalty free in your Clients Projects after customizing it as per your Projects requirements?
Or eventually you need some training on any WordPress Plugin, Theme or their creation and maintenance?