The word TukuToi is a Portmanteau word
or in other words, a "blend" of Maori Language terms (New Zealand):
Tukutuku (Spiderweb) & Toi (Art).
The similarity in pronunciation of Maori toi to the English toy is not unwelcome: it reflects our main slogan "Where The Web Becomes Art", but also our main purpose, to make the Web nicer, and funnier to use.
TukuToi produces software since 2012, with its main focus on WordPress CMS administrated Websites using PHP.
Amongst other things, TukuToi created Minima X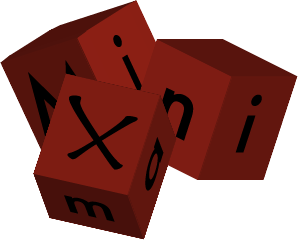 , the only still publicly available WordPress Theme fully integrated with Toolset Layouts Plugin in the entire WordPress community. Please let us know if you find evidence contradicting this 😀
TukuToi branded the concept of ToolWine, software built to work closely with Toolset, the famous Website Builder Plugin Suite by OnTheGoSystems.
At TukuToi, we strive to produce software that is minimal in size and dependencies, but maximal in effect and simplicity.
Following the idea of "less is more", and "give a man a fish, feed him for a day – teach a man how to fish, and feed him for his entire life", TukuToi builds software that is adapted to the need or problem they should solve, without requiring the user to understand anything at all (technically), but allowing the user to learn and understand the software and even maintain it themselves, by simply using the software or reading its code.
This is why, despite the approach to minimality, TukuToi software always will feature "over-commented" code, as it is not only a product but also a teaching tool.
TukuToi also provides translation for content or software from/to:
Italian, French, Spanish, English, German (incl. CH), Portuguese, Cantonese and Mandarin.
To complete the services required generally for Web Development, TukuToi works closely with professional designers, native speakers (for translations) and experienced WordPress developers.
Have a look at the showcases here to get an idea of our doing, or directly get the goodies here
If you want to hire our services, get in touch here.