ToolWine SEO | Lightweight Toolset-AddOn SEO Plugin
ToolWine SEO is a lightweight Toolset-AddOn Plugin which enables you to unlock the true power of Toolset's dynamic content in SEO data.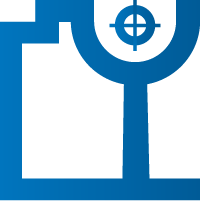 Features
Add Google Analytics Code easily in a Settings Page
Add Social Media Accounts easily in a Settings Page
Add Facebook App ID easily in a Settings Page
Define Logo to use for SEO meta tags easily in a Settings Page
Control Schema markup and Meta Tags easily in a Settings Page
Control and Automatically add Schema Markup to your Post Types of choice
Control and Automatically add your Post Types of choice to the sitemap.xml
Add HTML code easily to the head HTML section
Automatically generate backend fields to fill and then use in the Meta Tags of single posts or pages, taxonomies, post types and homepage (main site settings)
Integrates with Toolset and leverages Toolset features
This plugin is under review. We will update this entry once the code review is completed
What does ToolWine SEO Plugin do?
Open Graph tags and schema.org markup can be populated automatically with data you enter in the WordPress Post Edit Screen.
Thanks to elaborated settings, the Plugin work with any custom post type. This means you decide what schema structure to apply for which post type. The plugin will then automatically generate fields, which you can populate directly when publishing your content. These fields will then be translated to schema org JSON markup and printed in your site's HTML when required. The entire schema.org markup can be overwritten on each single post if required.
How does ToolWine SEO Plugin work?
Toolset Types is required for ToolWine SEO Plugin to run smoothly. A message will be displayed in case Toolset Types isn't active. ToolWine SEO will create a standard set of Custom Fields Group in Toolset > Custom Fields for you upon installation and add more later depending on your settings.
Different data like post author, post types and taxonomy descriptions (archive description), site tag line and name are re-used in SEO markup were the plugin can safely predict it's usefulness, so no data is duplicated and you can control each detail in the used-to User Interfaces of WordPress.
ToolWine SEO also takes care of your Website's sitemap.xml – automatically updating it every time you update a post (unless you mark the post as to b excluded from the sitemap). This saves a ton of time – one worry less and we can focus entirely on the content, which is bottom-line what will decide over the success of any SEO Optimization.
This plugin also integrates well with all other TukuToi Plugins, meaning when you have any other of TukuToi's plugins active it'll work smoothly with ToolWine SEO, and also not clutter your WordPress admin area with new menus, instead it'll bundle its menu into one big "TukuToi" Main Menu. Global settings and code are shared amongst all TukuToi Plugins where it makes sense as well.
Changelog
June 9, 2021 | Version 1.4.0
Add main website Keywords settings.
June 9, 2021 | Version 1.3.0
Use Plugin's Main Site Description Setting for Homepage description meta tag, instead of WordPress site tag line setting.
June 4, 2021 | Version 1.2.0
Add archives to sitemap.xml.
May 4, 2021 | Version 1.1.1
Make sure canonical tags are loaded always.
April 25, 2021 | Version 1.1.0
Code Refactor.
Add proper OG Images
Add conditional FB App ID
April 9, 2021 | Version 1.0.0
Download and Updates
You can download the plugin from
GitHub
Report Bugs to the
GitHub Repository
.