How to Create a Custom Search Using Toolset
In this day and age, various digital platforms, like Amazon, Google, Netflix, and Facebook, give users a new set of high standards for search bars. As an outcome, digital platform users expect every website to do the same. They wish that they can type whatever they want to see and instantly get the results they need.
But still, many business websites neglect this feature – it is often overlooked when it has to be considered a useful business tool. If our business website has a Custom Search feature, prospective customers will have easier access to the information that they want. But if we don't have it on our site, prospective customers might be driven away.
Custom Search is an excellent website feature that allows viewers to search for precisely what they want to see in a WordPress website. By having this feature, we, as web developers, are allowing the viewers have a convenient and hassle-free experience browsing through our websites. To do this, we can utilize our Toolset plugin to make the process easier for any content type.
With the help of a Custom Search feature, we can help our business tweak, iterate, and test the UX and search so that we can ensure its convenience and quality for viewers. Indeed, a Custom Search is a vital feature that targets an excellent customer experience and achievable business goals.
Benefits of Having a Custom Search Feature
Relevant Search Query
What drives users away from certain websites is because they are, most of the time, given a bunch of information that they do not need. The excessive amount of off-target and vague search results, lack of products, and sometimes, absence of results all trigger customers to look for what they need someplace else.
By having a Custom Search feature on our website, we can maximize our potential of doing business with our customers. If we could give them all of the specific results to their queries, they will be encouraged to return more.
Enhance User Experience for Prospective Viewers
There is nothing that drives them crazier for users than a too-long list of irrelevant and unprioritized results. But a Custom Search feature will give companies the chance to highlight the necessary products that will provide customers with a better experience on the website.
To do this, we can utilize filters and facets. These build a natural interface for complex searches. They can also generate different content from other website areas so that the number of search results can be lessened and more direct.
Search Engine Optimization
As we see what our customers prefer to read and see from our website, we are given the ability to carefully curate a strategic business plan that will cater to our customers' desired content. This will drive our non-organic SEO traffic.
A Custom Search inside our website will help us stay on top of our game. By being competitive even in the digital world, we provide an appropriate search engine that's business-tailored. It allows us to connect the users to the product catalogs or content they want as quickly as possible.
Using Toolset for Custom Search Feature
To make our jobs as web developers easier, Toolset offers various features, one of those being the ability to place a Custom Search on our websites. With this, we can choose what we want to search by, how we will design the search box, and how the results are going to be displayed.
We can also tweak several things such as AJAX updates, enable pagination, and sorting, enhancing the Custom Search to make it easier to utilize for content-loaded websites.
On top of those, a Custom Search result may also be displayed on a map. We can also arrange the search control and the search results next to each other to make it easier for viewers to access relevant results.
Steps for Creating a Custom Search Using Toolset
Creating a Custom Search using Toolset is composed of two main processes: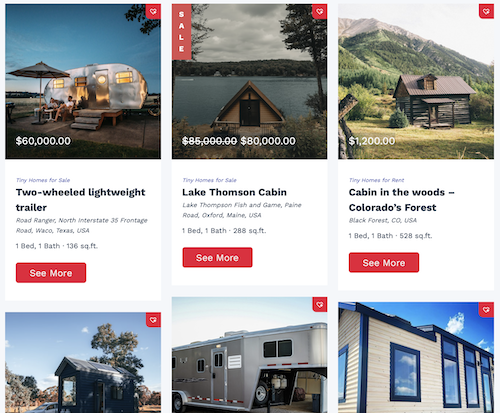 You may choose to do either one of them first because both processes could be done separately. But keep in mind that it would be easier to have already functioning search results so that you can test the search form quickly.
Creating the Custom Search Form
The first thing that you have to do is to insert a View block on your website. Once you reach the View wizard, click on the Search option. Once you are already done with the View creation wizard, start looking for the View Search region in View's editing area.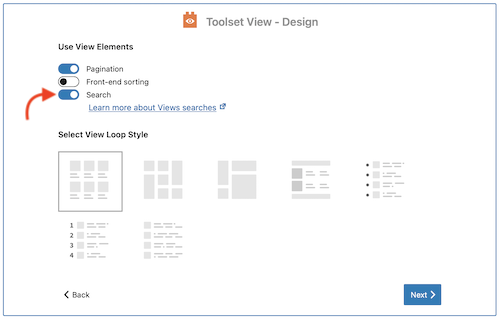 Utilize the appropriate buttons to add insert reset and submit buttons, custom search field, and you may also add a few other blocks.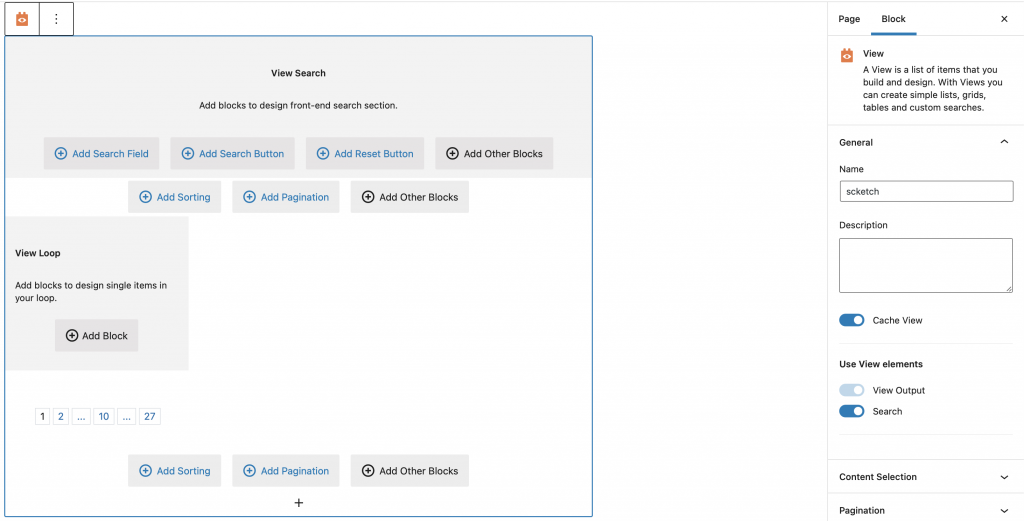 As an example, you have the option to click on the Add Search Field and make use of the Select a Field dropdown option. Lastly, select the necessary content type that you want your viewers to search by and click on the Next button.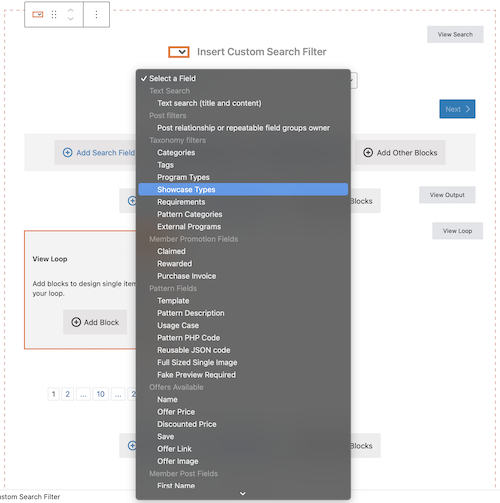 Now, you can already use your right sidebar to alter the options for this specific search field. This includes the label, style, and main field settings options.

Creating the search results
The results of our viewers' custom searches come in a list of posts that can be found on our website. When using Toolset, this is commonly referred to as List Views. Toolset does everything for us, which means that we won't have to write custom queries manually. The only thing that we have to do is to design each post's display visually.
After that, we can now use Toolset block's styling options to design the visual appeal of how the list will be displayed. Search results may also be further enhanced. To do this, front-end sorting, pagination, or updating results on-the-fly using AJAX can be done.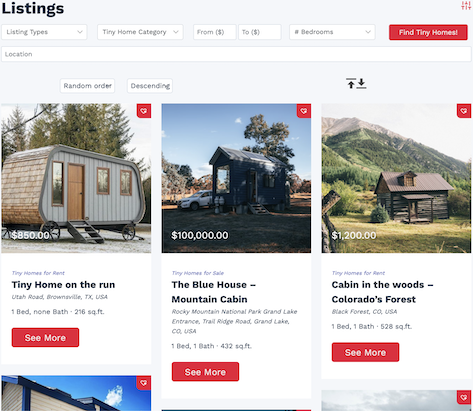 The Toolset is a fantastic plugin that enables web developers like us to do challenging tasks quickly. However, it also has certain limitations when it comes to customizing a website. If further customization is needed, you may get in touch with TukuToi! We will happily help you with all of your website development problems.