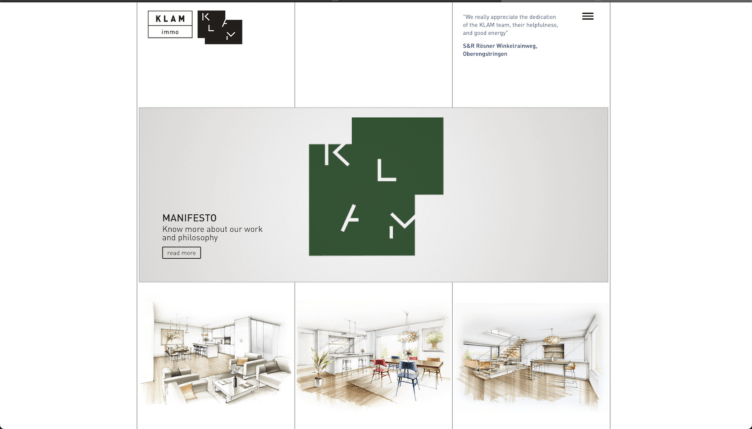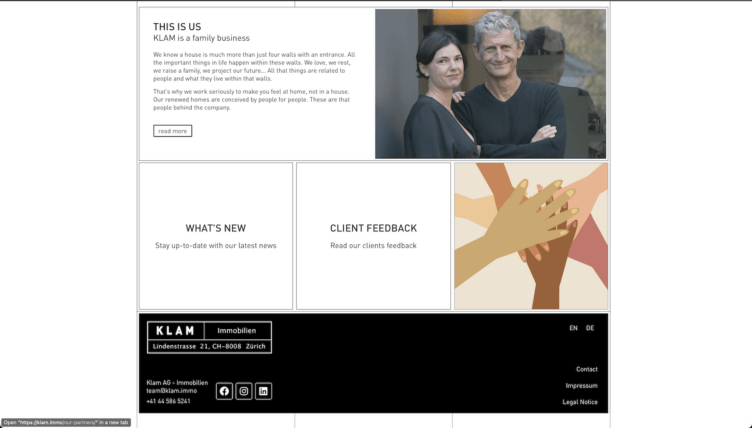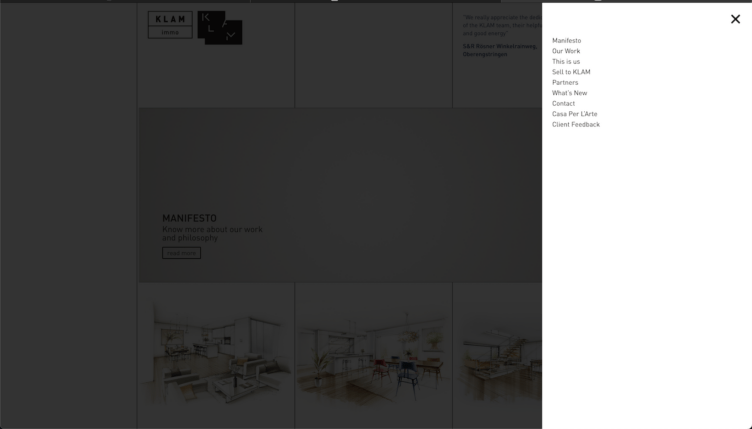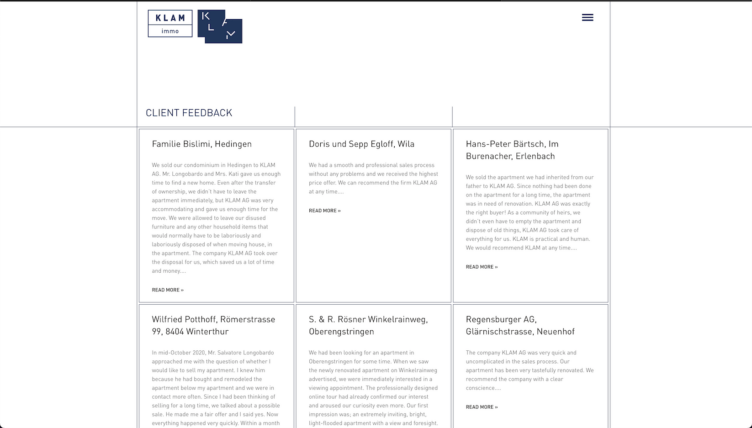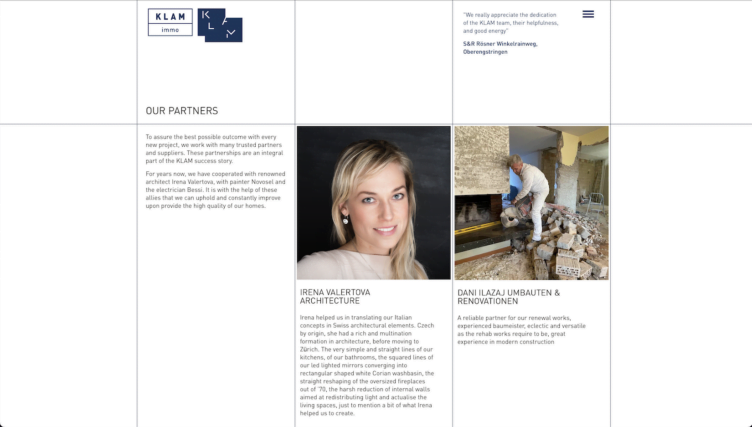 Klam.immo is the online presence of the Swiss Real Estate Assets Broker and Renovator Klam Immo.
TukuToi keeps the site updated, and implements new areas as per the Website's owner requirements. Recently added where the Feedback Area (multilingual) and several amendments to the graphic aspect of the website.
The Website has an elaborated color scheme which delivers 4 different types of headers and footers, depending on what area of the site the user is.
Mostly, this site is built with Elementor and WPML.