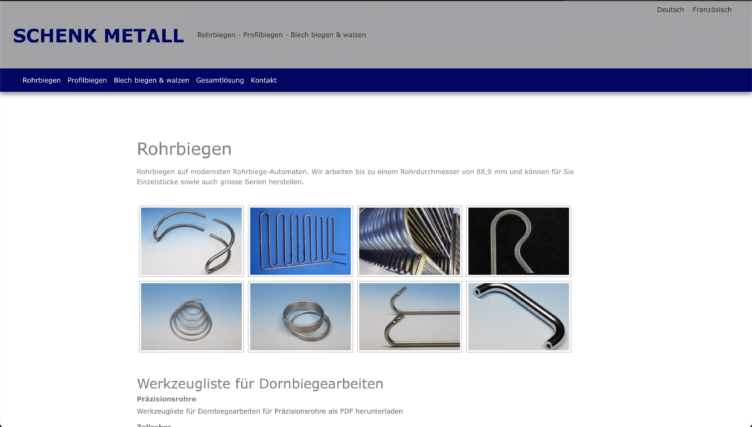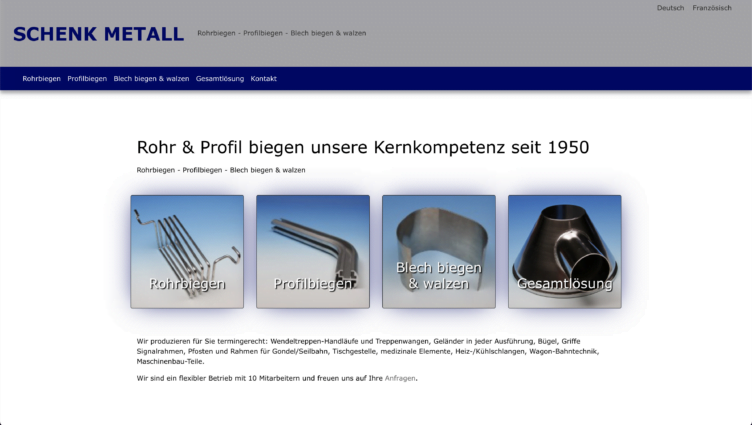 SchenkMetall.ch is the web presence of Schenk Metall Switzerland, a Company offering all kinds of Metal works (bending, pressing, rolling etc) in Bern, the Swiss Capital.
The work done by TukuToi consists in a simple Custom Theme with several Customiser Settings for the client to control several aspects of their Website directly in the Customiser.
The Theme was localised to be compatible with the WPML Plugin in order to translate the contents from German into French.
The Theme is very lightweight and guarantees a quick loading, simple design and easy maintenance.
Using Bootstrap the theme is fully Mobile ready and thus the website responsive.